Join us for the annual 18th Chanukah Celebration @ Canton High!! Tie Dye themed Colorful event! Light a Giant Tie Dye Menorah! COLORFUL CHANUKAH crafts. Interactive Magic Show. Chanukah Music and dancing. Hot Latkes and Donuts! Bouncy House!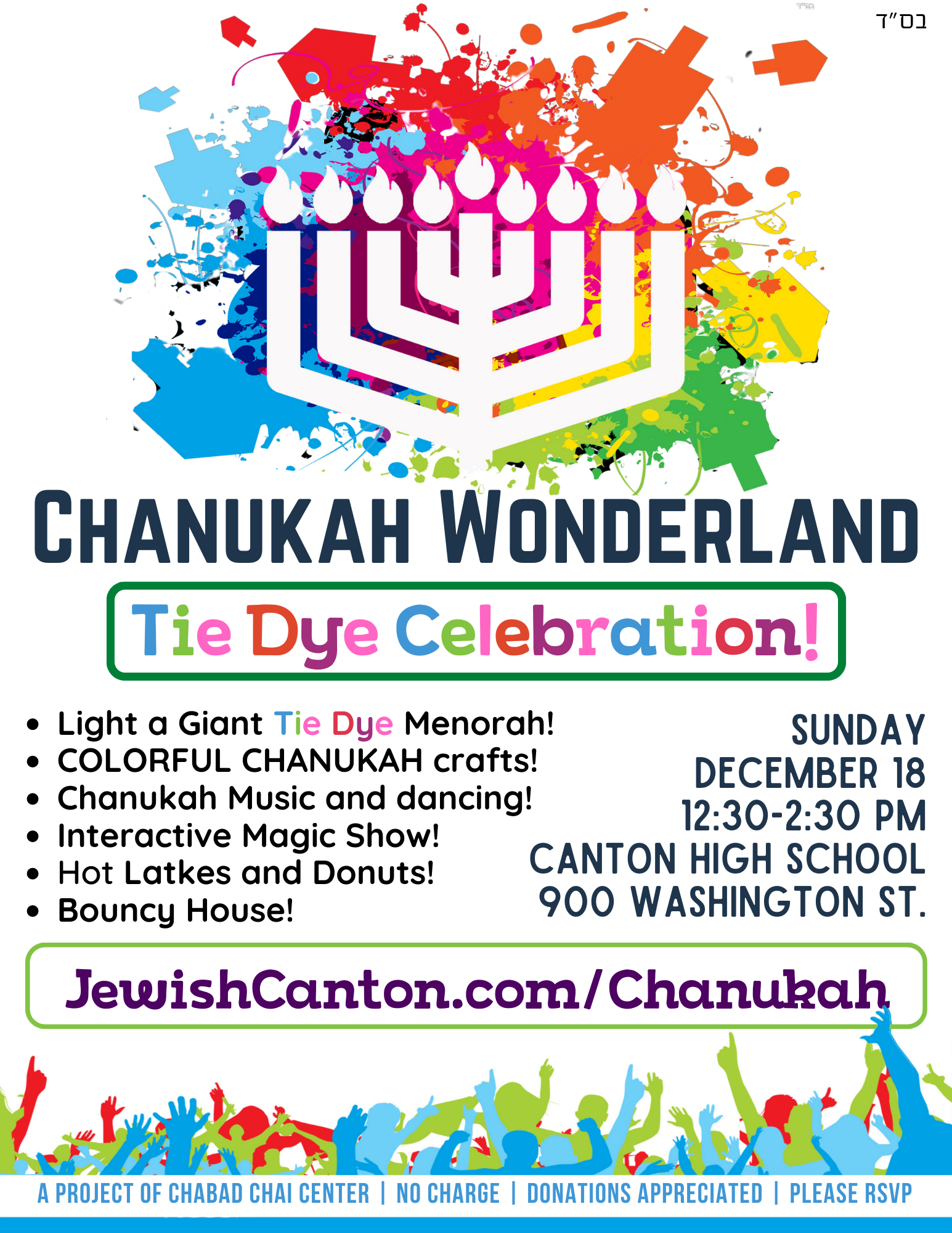 When
December 18th, 2022 from 12:30 PM to 2:30 PM
Location
900 Washington St, Canton, MA 02021
this event is free. donations appreciated.
Select the amount you would like to donate
$18
$54
$72
$180
$540
$1,800
Other Amount